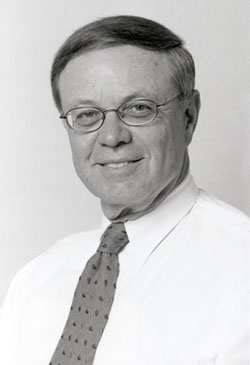 Mr. Kanarick is one of the nation's leading human resources experts and executive coaches.

Arnold currently serves as the Executive Vice President for The Telsey Advisory Group, the pre-eminent equity research and consulting firm focused on the consumer space. In this role, is is responsible for strategy, operations, sales, human resources and operations.

From 2000-2005, Arnold Kanarick was the the Chief Human Resources Officer of Bear Stearns. He came to Bear Stearns from The Limited, Inc., where he was executive vice president and Chief Human Resources Officer for eight years and was a member of the company's Executive Committee. At both firms he was responsible for the enterprise-wide human resources function as well as the organizational development, staffing, communications, diversity, and compensation and benefits functions. From 1985 to 1992 he was Vice President, Human Resources, at Analog Devices, Inc. Dr. Kanarick began his career at Honeywell, where he hed a number of line and staff positions.

Dr. Kanarick earned his B.S. in psychology from the City University of New York, his M.S. in psychology from North Carolina State University and his Ph.D. in engineering psychology from The University of Massachusetts under a NASA fellowship. He is a former chair of the Steering Committee at The Boston University Human Resources Policy Institute and is currently on the Board of Advisors of the Fisher College of Business at Ohio State University. He was an adjunct professor at the University of Minnesota , served as an Executive-in-Residence at the University of New Mexico. In addition, he is a Fellow of the National Academy of Human Resources and has served on numerous not-for-profit boards. Mr. Kanarick resides in New York City.

To contact Arnold Kanarick, please send email to this address.